Good question. Well, let's start by describing what 'responsive' means. When web designers talk about responsive design, we are talking about a layout that 'responds' to the size of the device it is being viewed on. So, if you view the site on a 5" smartphone screen, it will look different to when it is viewed on a 27" widescreen desktop monitor.
When smartphone browsers were in their infancy, you may remember that some sites claiming to be 'mobile-friendly' where really difficult to read because although, technically, the page size shrunk to fit the screen, it meant that everything on that page became so small that you couldn't read it anyway! Worse still, in order to read it you had to zoom the screen which then meant you were scrolling about all over the place, horizontally and vertically. Not a nice experience.
Those days are gone (thankfully)!
With recent stats showing that mobile web use overtook desktop for the first time, it is vital that your new site is responsive, and that means it MUST work on ALL screen sizes. If you're still in any doubt about 'mobile-first' think about this: if your site is not responsive, you will be alienating anywhere between 30 and 60 people per 100 that visit your site. By 'alienating' I mean, in reality, these people will leave within the first 10 seconds and go somewhere else. In fact you may be lucky to keep them for as long as 10 seconds!
So, what does a responsive website look like?
Well actually (and fortunately), most sites are responsive these days so you will be very familiar with the experience. Say you are at work (in your lunch hour!) and you have found a site on your office desktop computer, that you may like to look at on your mobile or tablet when you get home. Here are 3 examples of this using my own site as an example.
First the desktop version: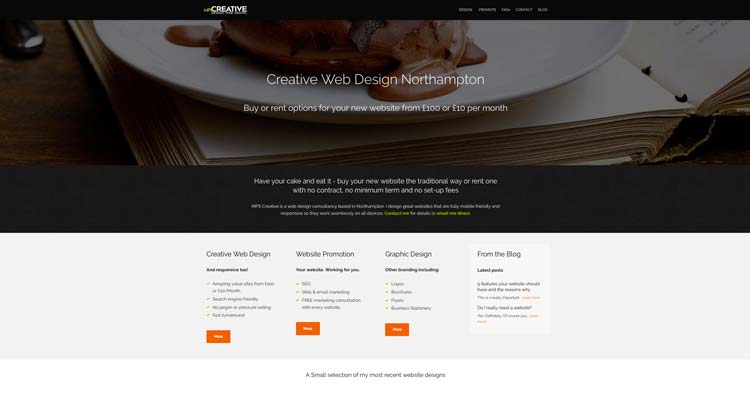 Then the same page on a tablet (landscape):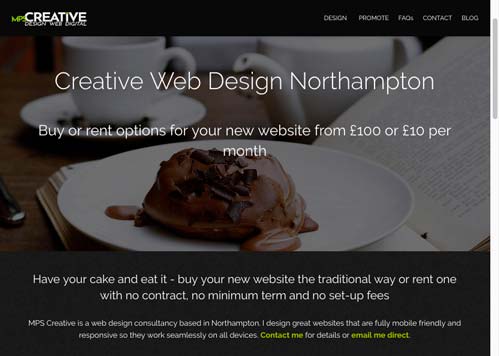 Tablet (portrait):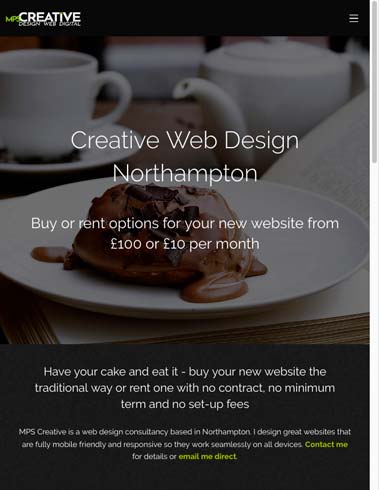 An finally a mobile phone in portrait mode: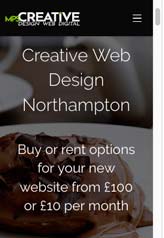 If you would like to have a chat about your project or get some advice which will help start it off the right way, please feel free to get in touch for a chat. You can contact me by email direct, by phone on 07860 725071 or by visiting my contact page.